Posted by Allison Anderson on
Look at this face! Grover is one of the cutest/funniest looking cats I have ever seen…..but he was so sweet. And he wants you to take him home. In fact all of these animals are looking for homes and are currently bunking at the Edmonton Humane Society. The shelter is so full of cats that they have had to close their doors to cats. This means that the shelter has NO kennel space available at all. During this time, they encourage a pet owner to come back when there is room. This "closed" status is only taken under extreme circumstances and usually for just a day or two.
And on another note, please DO NOT LEAVE YOUR PETS IN THE CAR! The weather in Edmonton is forecast to be very warm this week. Twice in the last two days, I have come across dogs locked in cars, the windows down just a crack and the car sitting in full sun. This upsets me so much! Taken from the EHS website:
What many pet owners don't realize is how hot a vehicle can become in such a short time. On a warm day, a vehicle acts like an oven, trapping the heat inside. In fact, the inside temperature of a vehicle can soar to 39ºC (100ºF) in as little as ten minutes, and to 49ºC (120ºF) within thirty minutes. This can happen even if the windows are slightly rolled down or if the vehicle is parked in the shade.

Animals do not sweat the same way as humans. With nothing but overheated air to breathe, a dog can only last a short time before suffering severe brain damage or even death. If possible, leave your pet at home. Or, if it is necessary to travel with an animal, travel with a passenger so you do not need to leave your pet in the car with the windows rolled up.

Signs of heat exhaustion include heavy panting, unsteadiness, vomiting, glazed eyes, or a tongue that has change in colour to deep red or purple. If your pet is suffering from heat exhaustion, apply cool (not cold) water to its entire body, not including its head. You can also give your pet small amounts of cool water to drink or ice cubes to lick, in addition to applying ice packs or cold towels to its head, neck, and chest. Take your pet to the nearest veterinarian as soon as possible.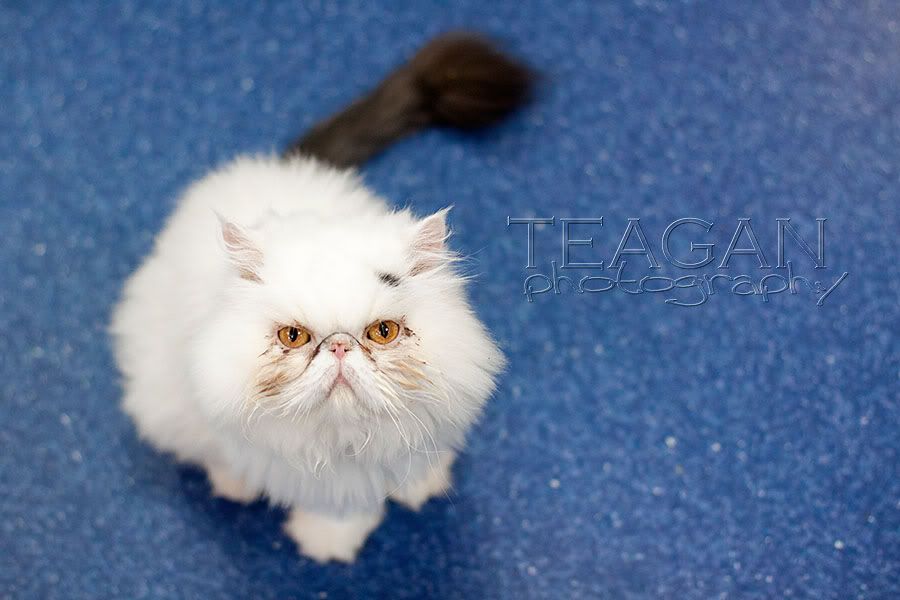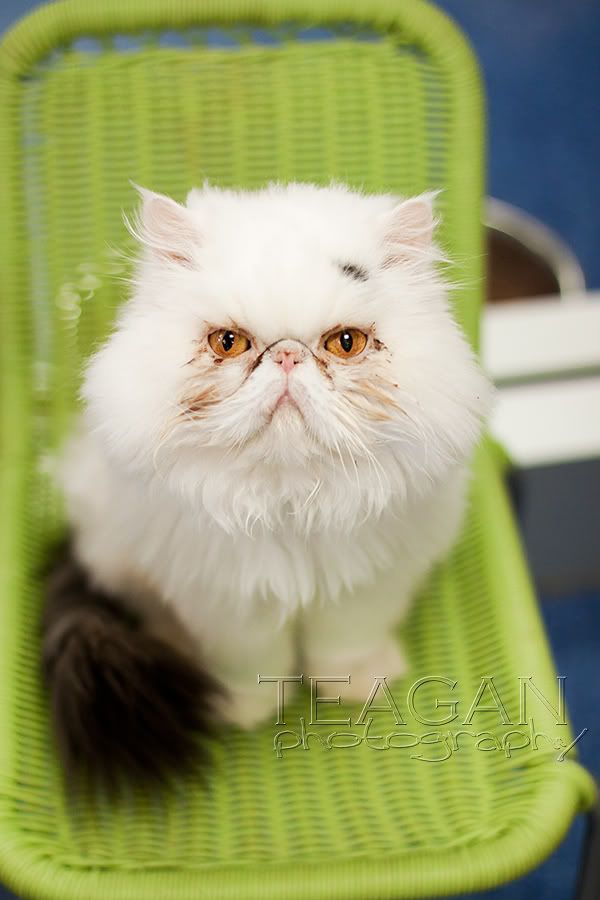 Spartacus is the victim of an unfortunate haircut;) Give him a chance for his hair to grow back.