Posted by Allison Anderson on
My little girl is in preschool this year. She loves it and I was looking forward to getting her first school photos. It turns out that Teagan's preschool was looking for a new photographer to do their photos. Lucky for me, I got the job! I had a lot of fun with the kids. I also learned something about 3 and 4 year olds that I was really surprised about: 3 year olds find me WAAAAYYYY funnier than 4 year olds. Some of the older children really made me work for their smiles.
If you are looking to get your child into preschool in West Edmonton, you should check out Lessard Community Preschool. It's a really great school and the teacher is awesome.
Aaaaaaannd, if you are a preschool looking for a fun photographer — give me a call!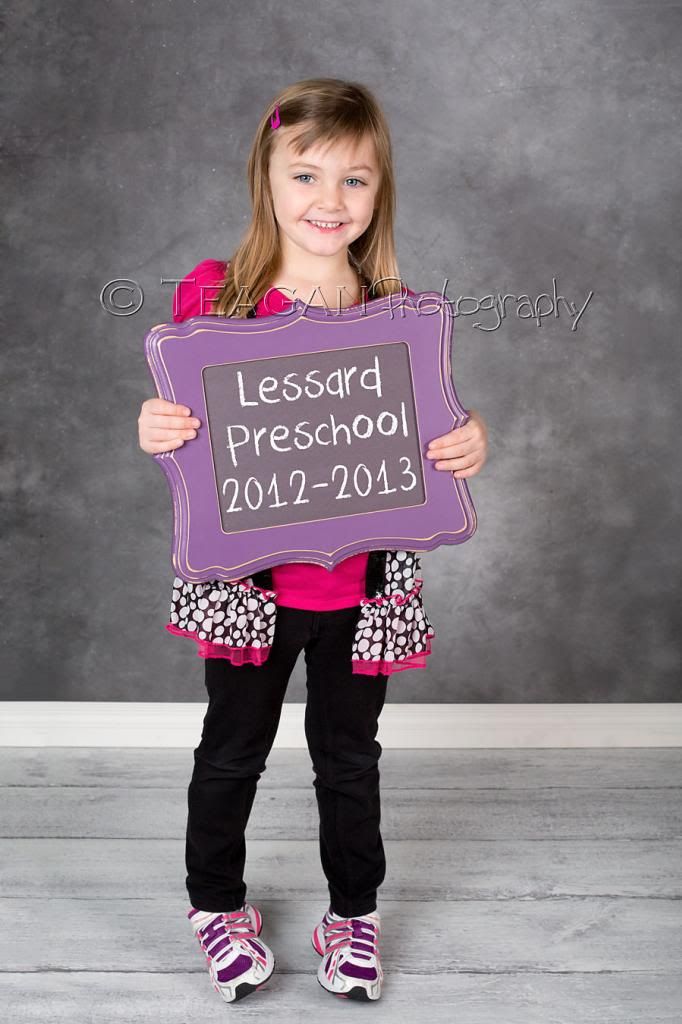 The one frowning is mine…..which is why she wouldn't cooperate.