Posted by Allison Anderson on
This is a personal and very special post for me! I am finally sharing my last baby's newborn photos. Adelyn turned one year old last week, so I am still behind on blogging. Adelyn has fit into our family so seamlessly and she definitely completes us. Her two older sisters love her. Love love love her! My middle child might love her a little too much sometimes. Adelyn's oldest sister has been a really good helper and baby snuggler. Although I still haven't convinced either of them to change a diaper. When baby was still a newborn, both girls liked to start their morning cuddling her on the couch. Teagan could cuddle her for hours if I let her.
Adelyn started off being a really great sleeper a night — 6-8 hours straight. Sometime around 6 months old she decided that sleeping is for suckers and gets up 2-4 times now. She was never a good napper, so I had to adjust how I work from home. But what she lacks in sleep capabilities, she makes up in personality. She is such a funny baby. Her favorite thing to do is blow raspberries. But she is also very quiet, especially for the first half of her life. Probably had something to do with her much louder older sisters. Now that she is more vocal she gives them a run for their money in noise levels. Especially in the car. Something about "talking loudly" in the car that kids enjoy.
These photos also marked my switch from natural light to studio. I took a course a long time ago and had all the equipment, but for some reason couldn't bring myself to take the plunge. Finally did. Will NEVER go back! And I am kicking myself for taking so long to make the switch. Please enjoy her newborn photos (and a sneak peek from her 1 yeah old cake smash session)!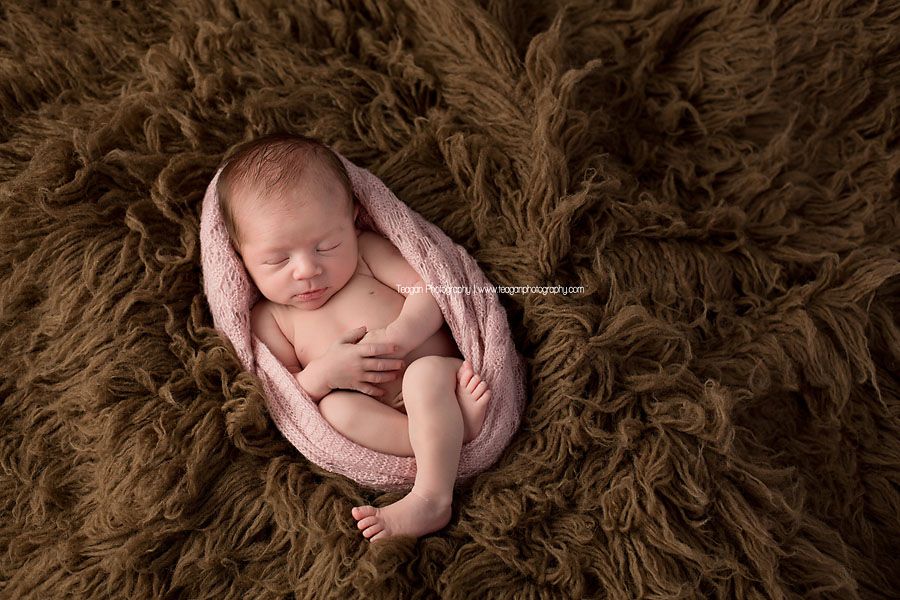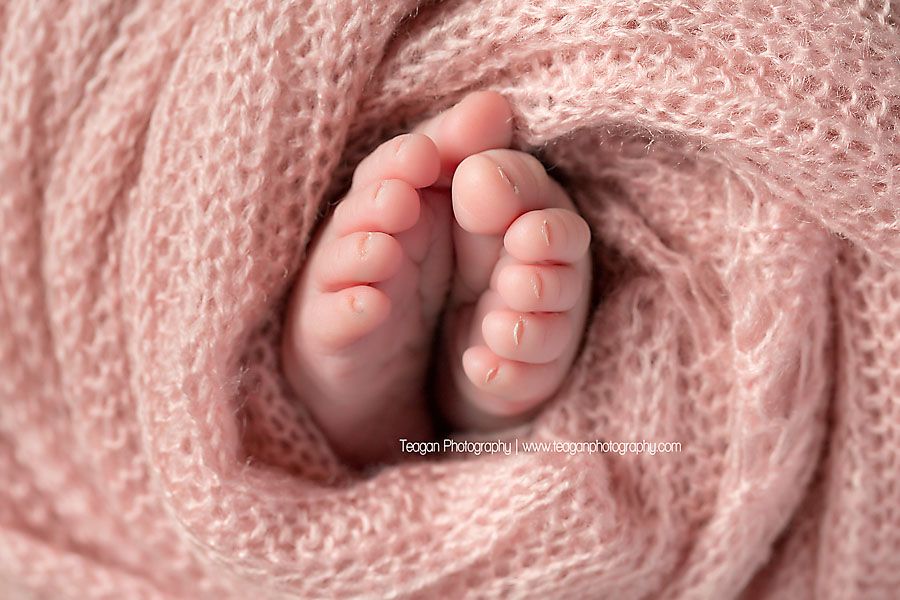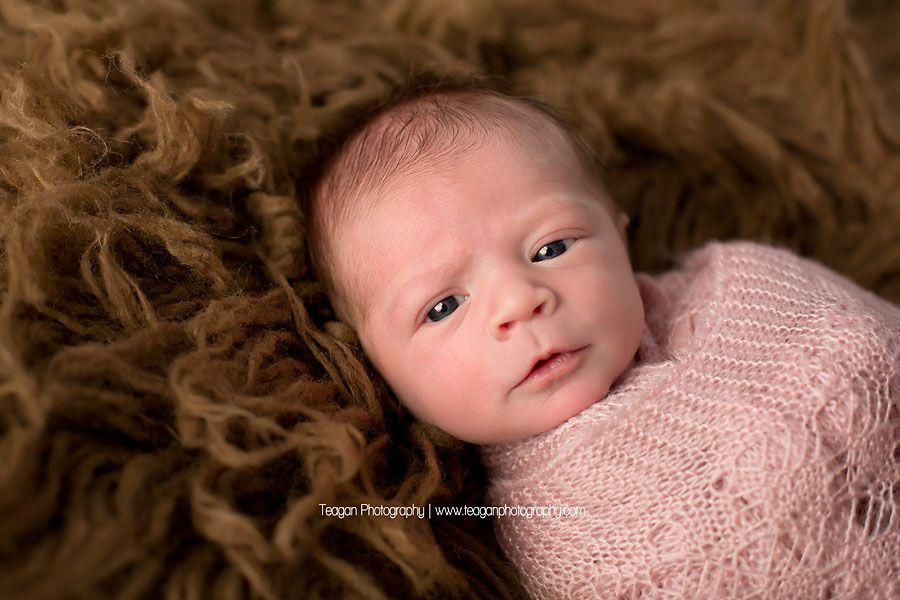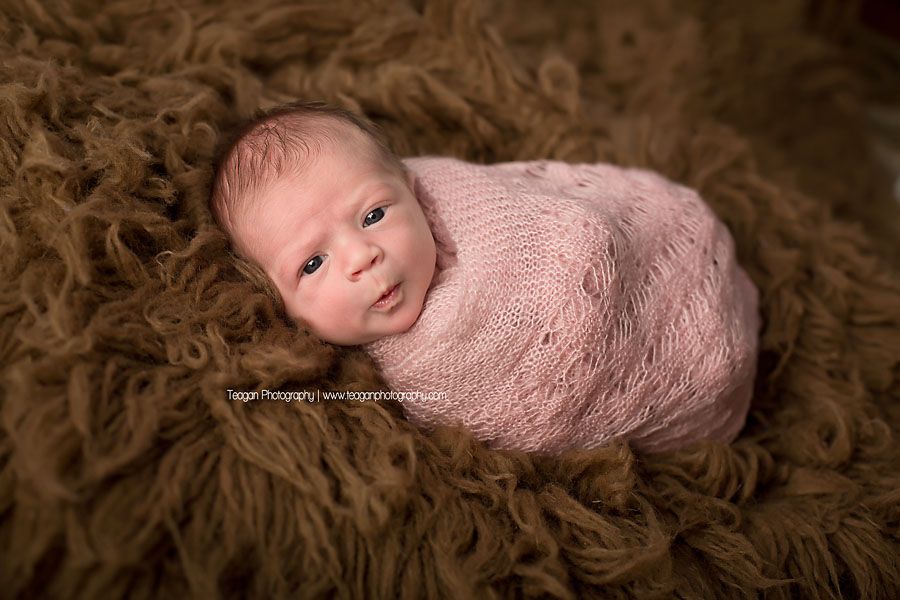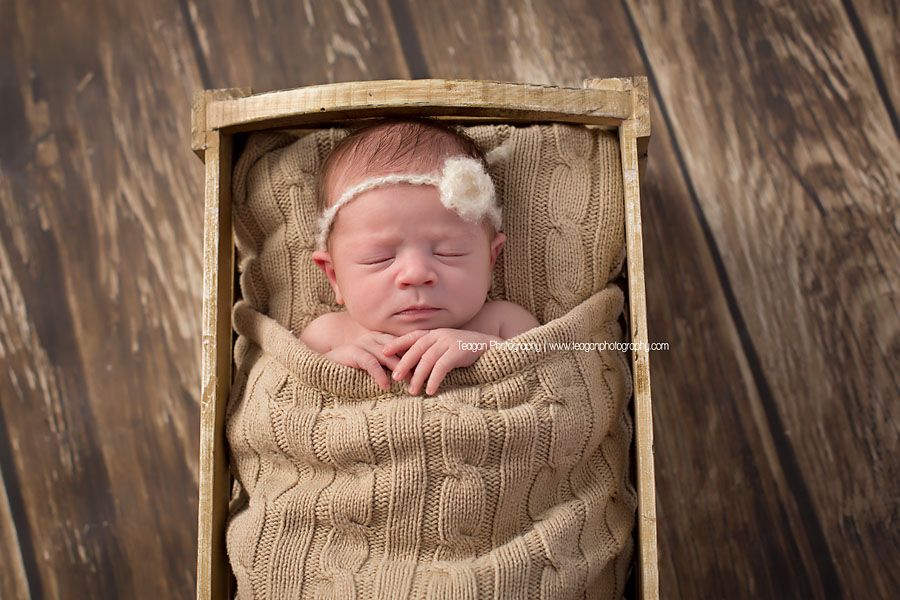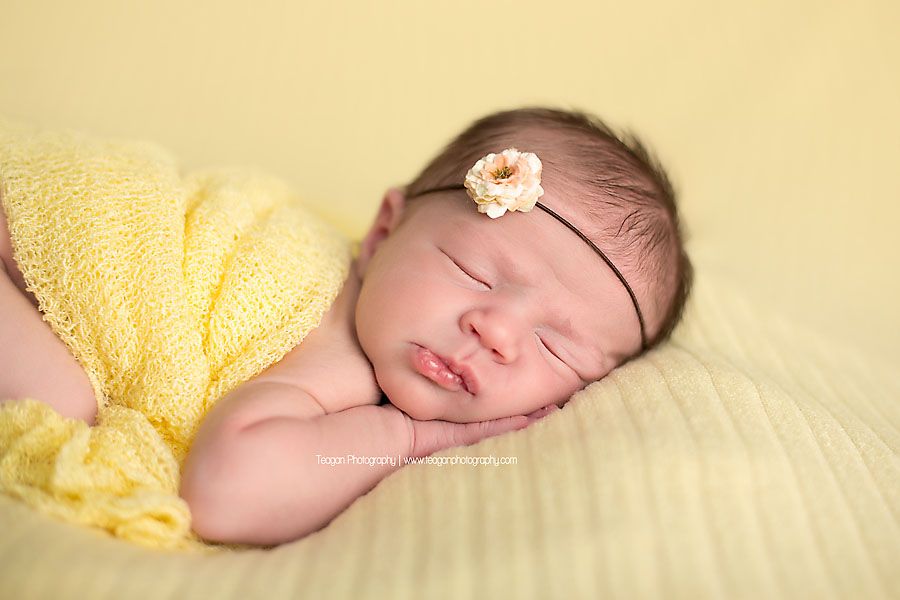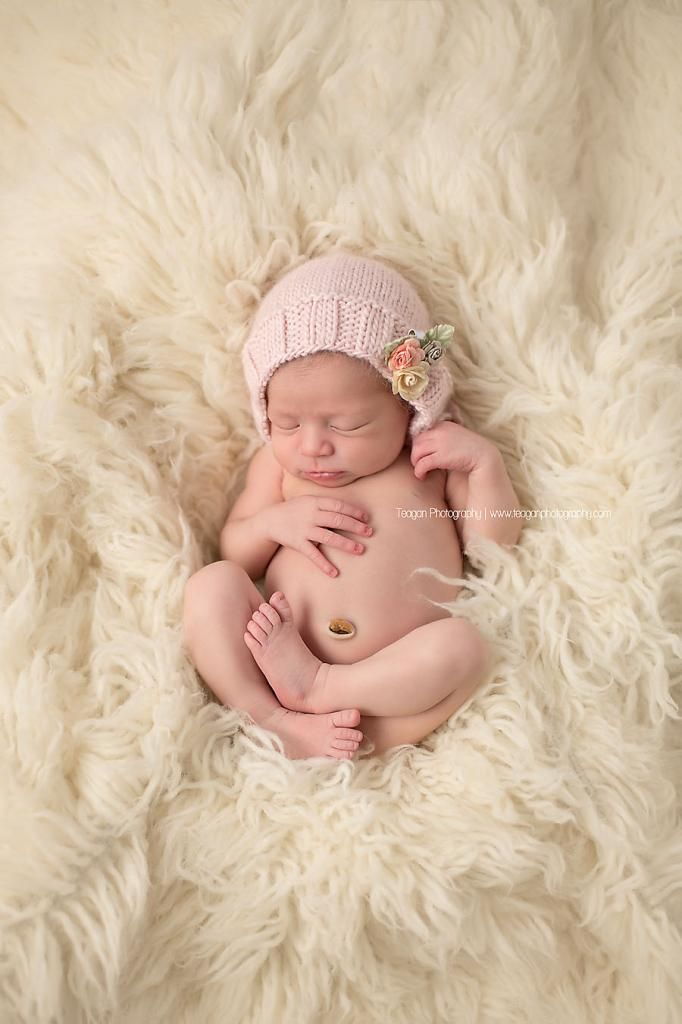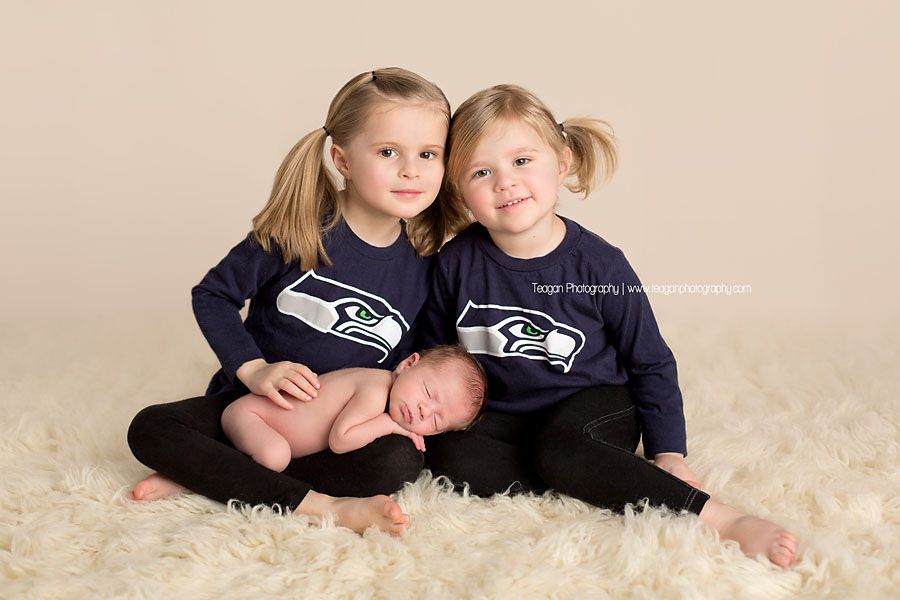 We are a Seattle Seahawks family and Adelyn was born two days after they won the 48th Superbowl. So these football themed photos were for daddy!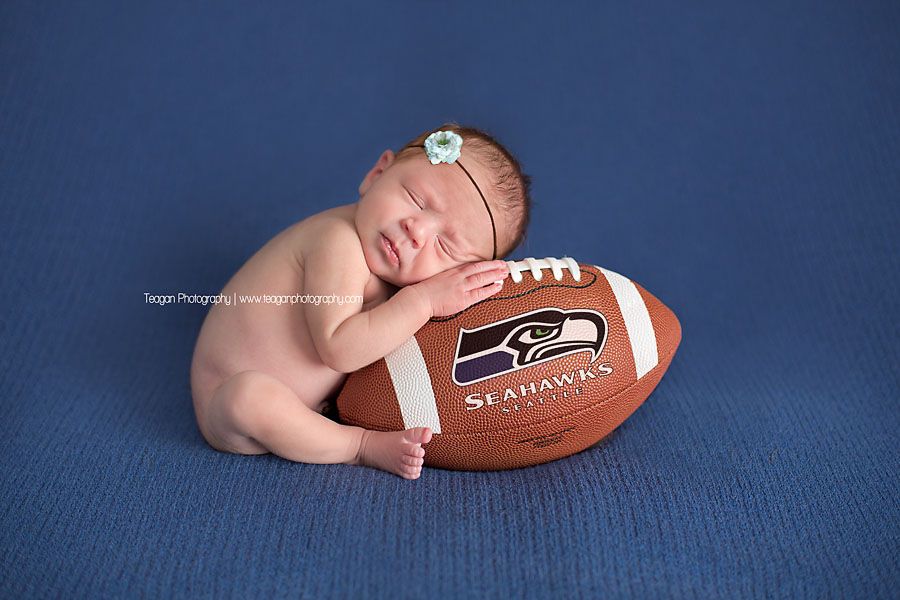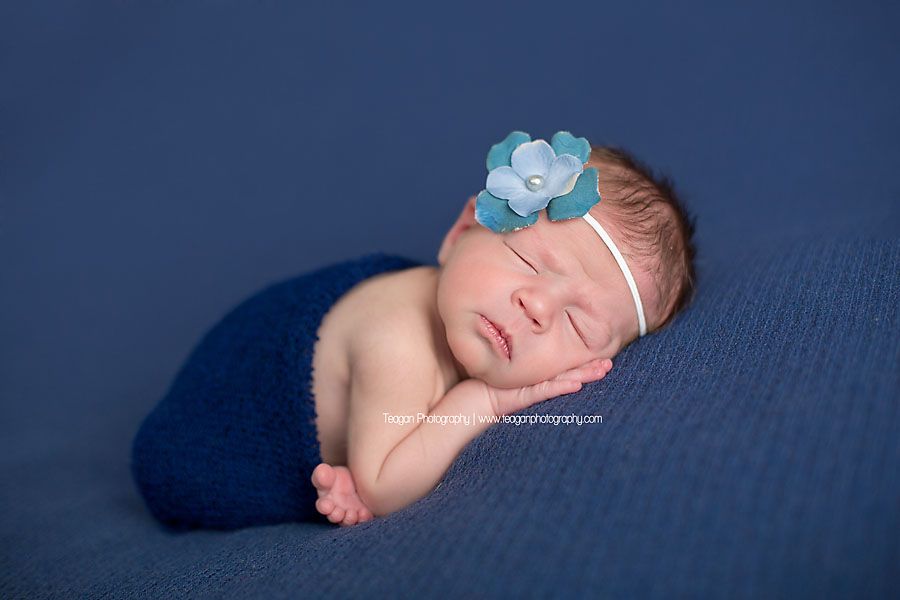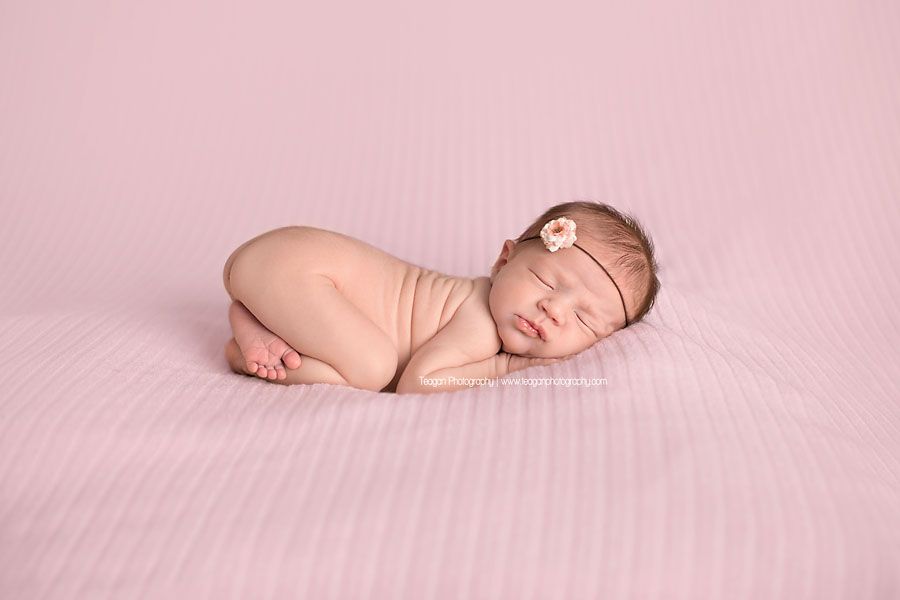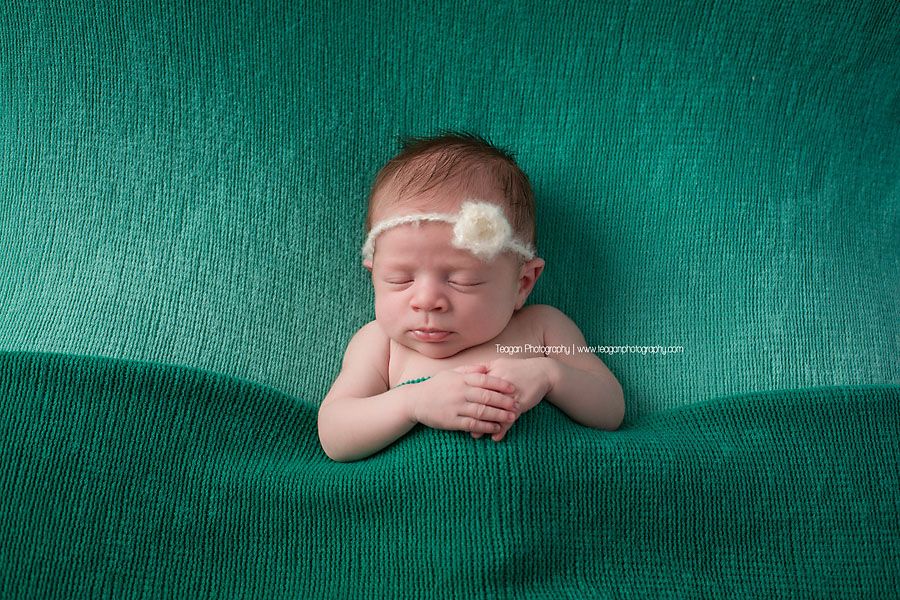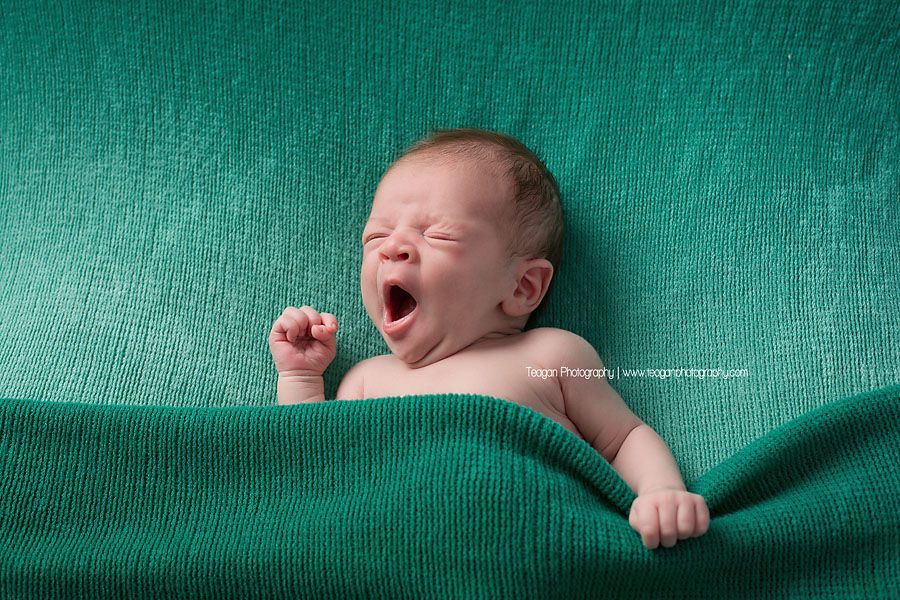 Fast forward a whole year and here she is on her first birthday! Love her.