Posted by Allison Anderson on
I've had a good run of really happy Edmonton cake smash kids to photograph! Connor was no exception. He was smiling and happy and love this experience. I loved the colours that mom chose for the cake — the greenish teal and grey/white combo looks really vibrant with his dark hair and eyes. Mom told me, at this session, that she was pregnant again. So you will see Connor soon with his brand new baby sister.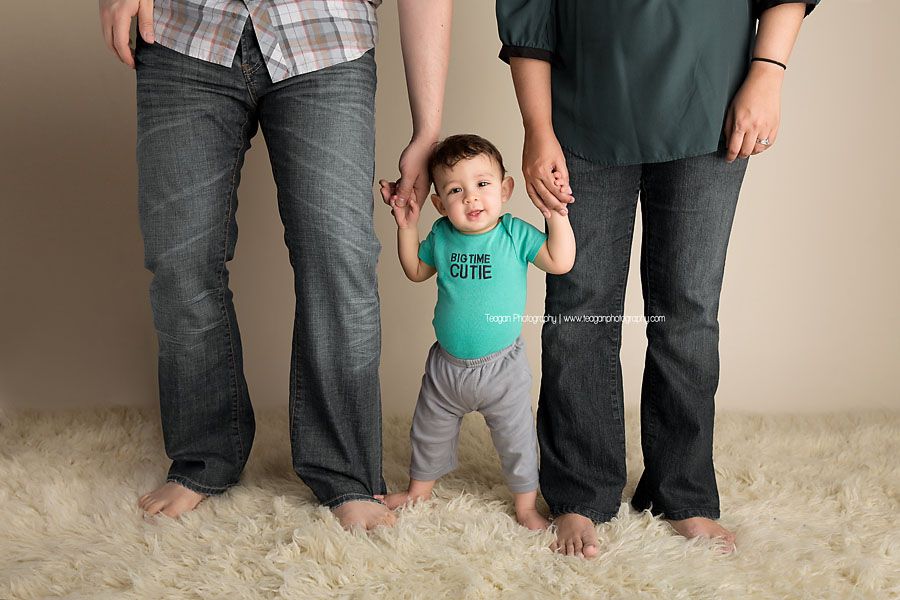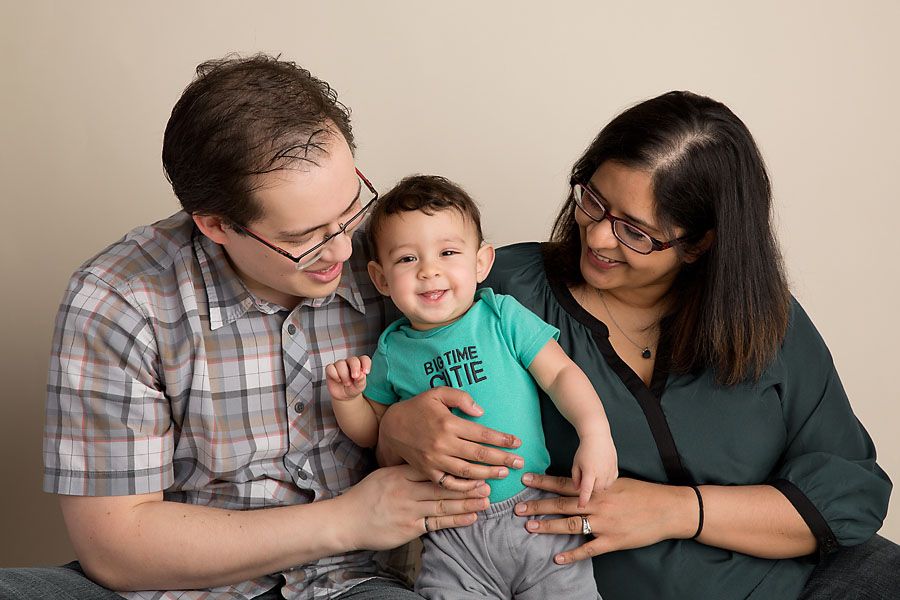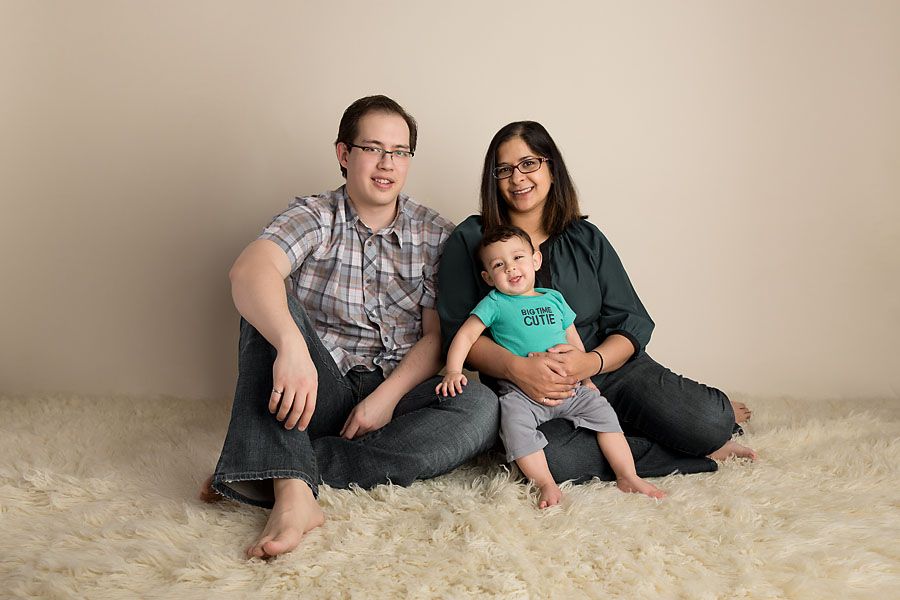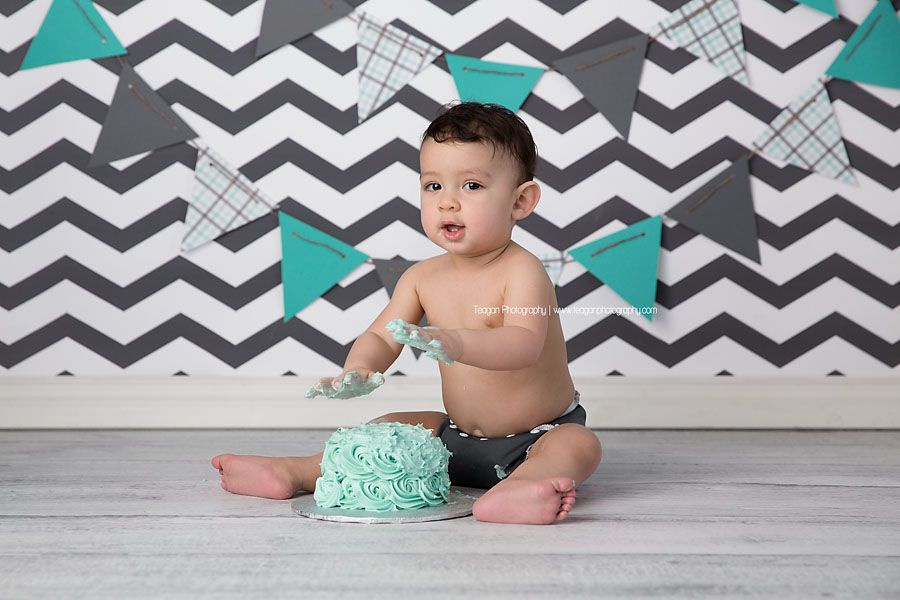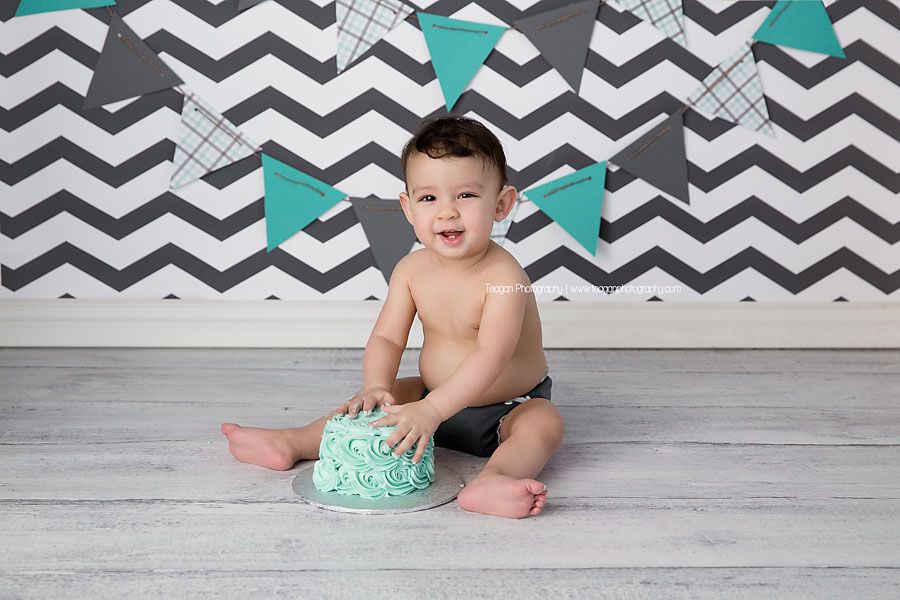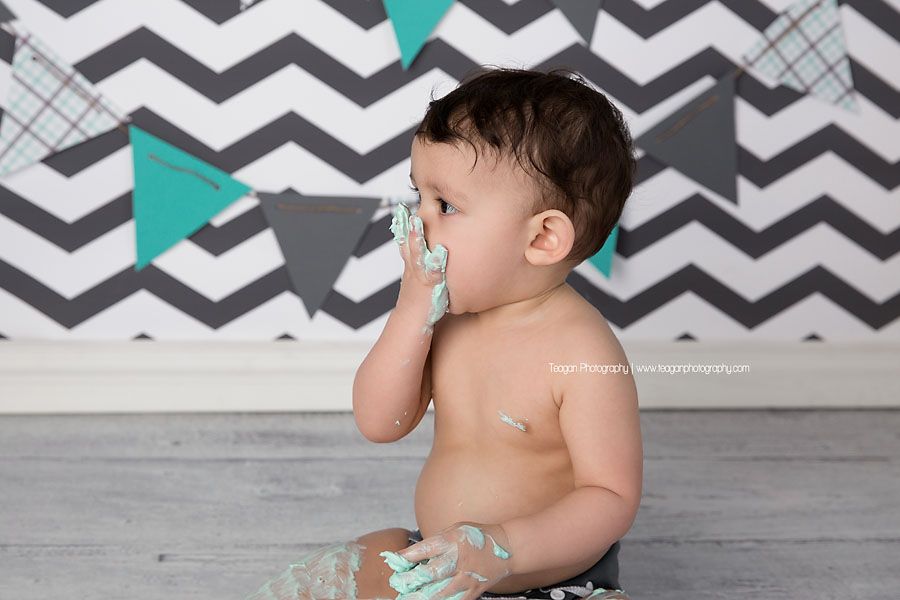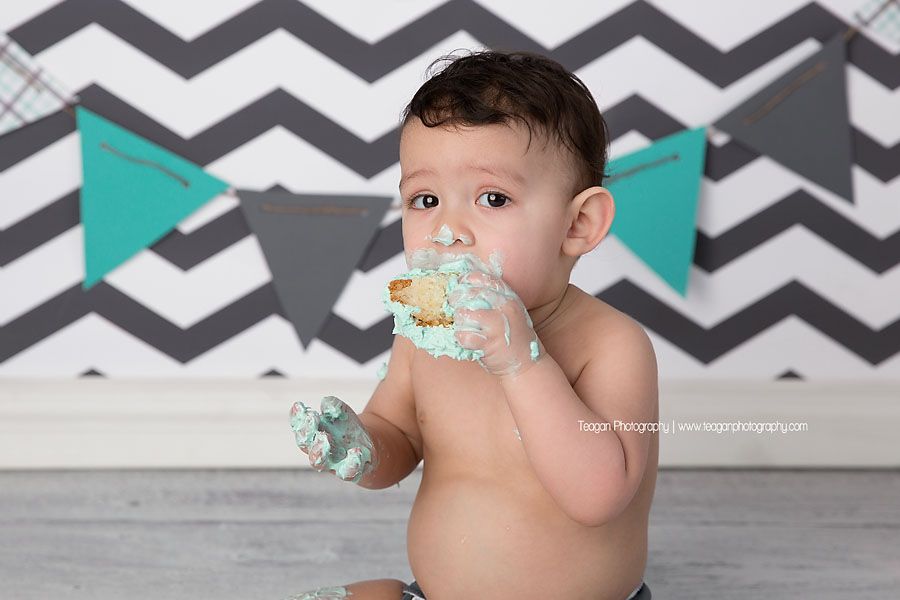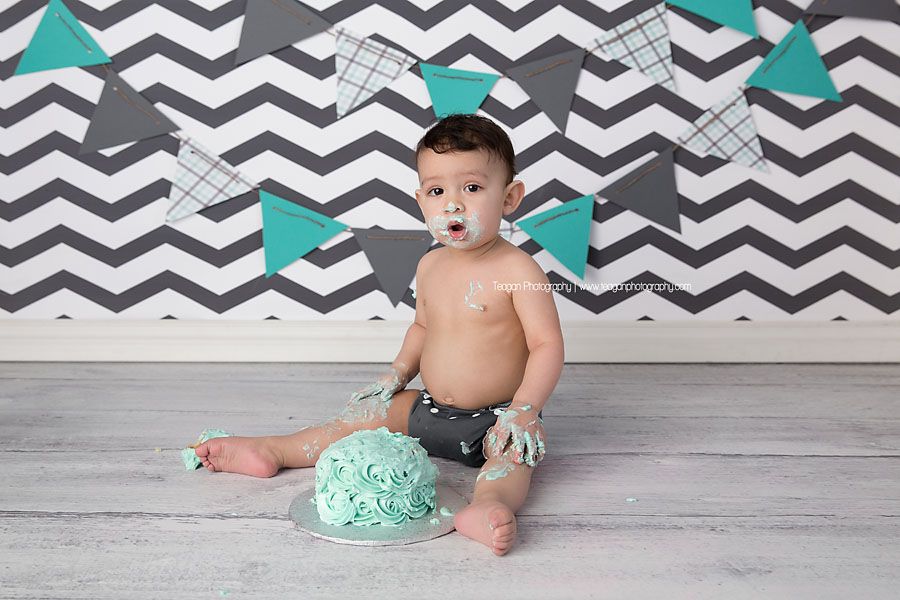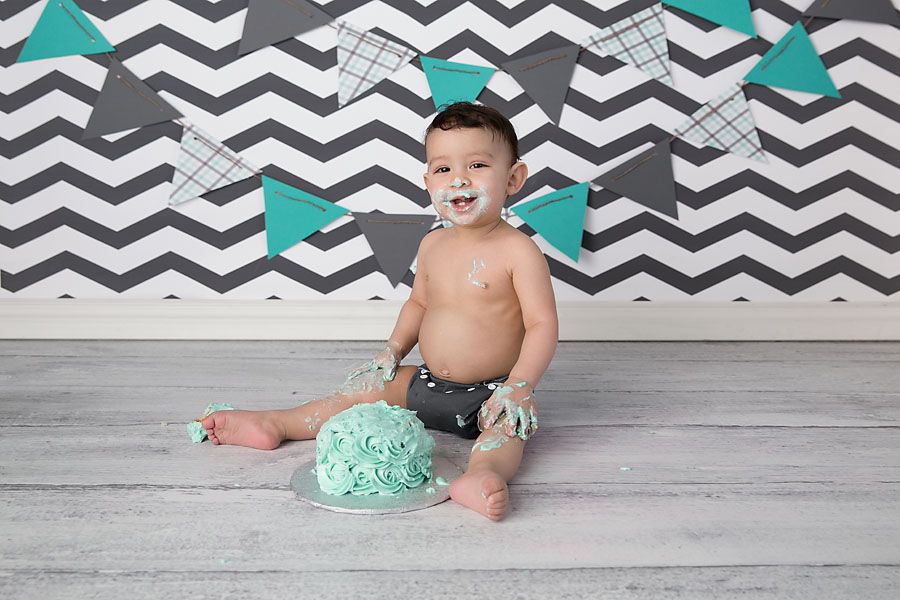 Book your cake smash photo sessions by clicking here! I would love to work with you.