Posted by Allison Anderson on
Happy 1/2 year to my baby girl! Where did the last six months go? Tristan is such a happy baby and she makes us laugh every day. Her favorite person in the whole world is her big sister. All Teagan has to do it look at her and she bursts out laughing. I love watching them together.
Tristan is able to sit unassisted for a few moments - but usually requires help when she spots her toes and leans in to chew on them. No teeth yet, but there has to be on on the way, considering the way she gnaws on her toys. Tristan has been on solid foods for about a month. Her voracious appetite had her getting up every 90 minutes at night to eat. So luckily for me, her wonderful pediatrician gave us the early go ahead to introduce baby food.
Here are a few photos from Tristan's six month photoshoot! (I love taking photos of babies at six months - they have so much personality and they can't escape from the camera yet)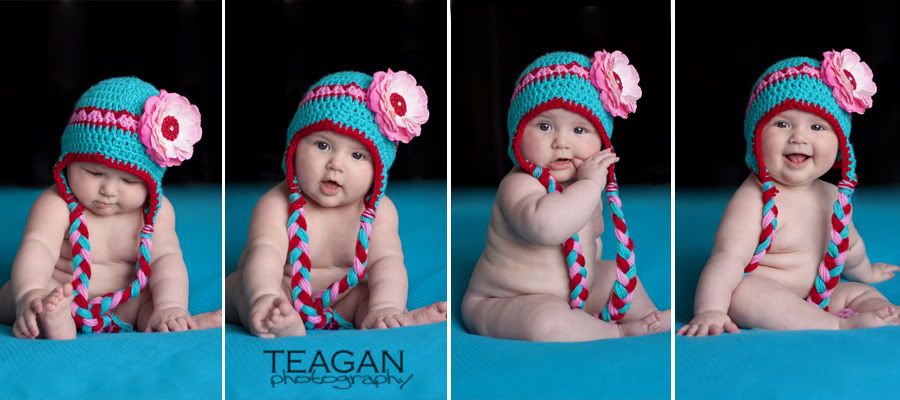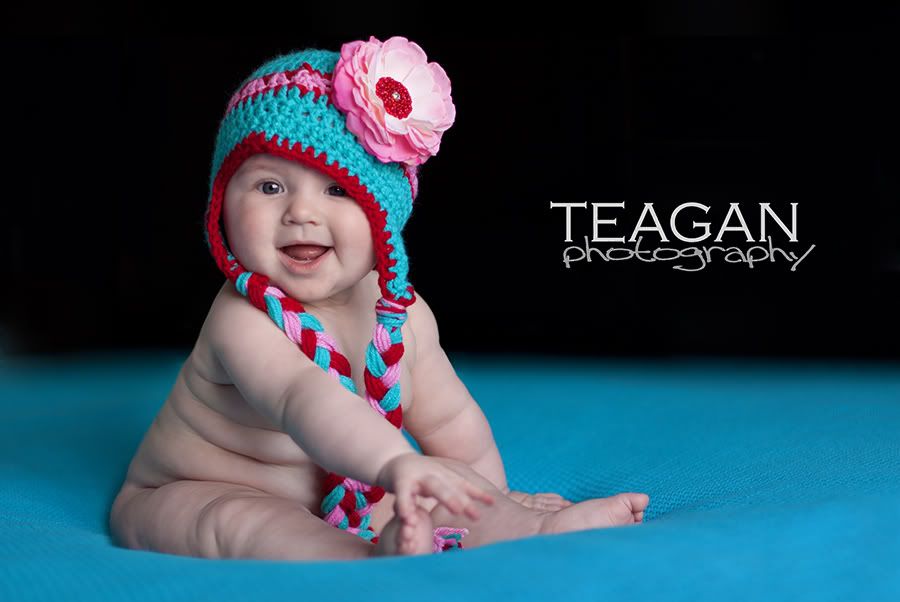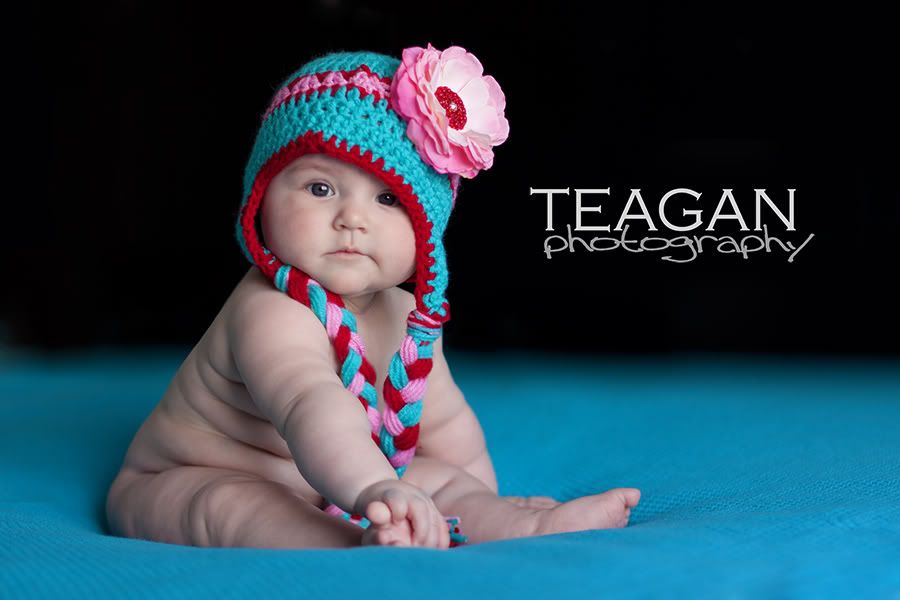 A composition with Tristan and the cow from one month old to six months old.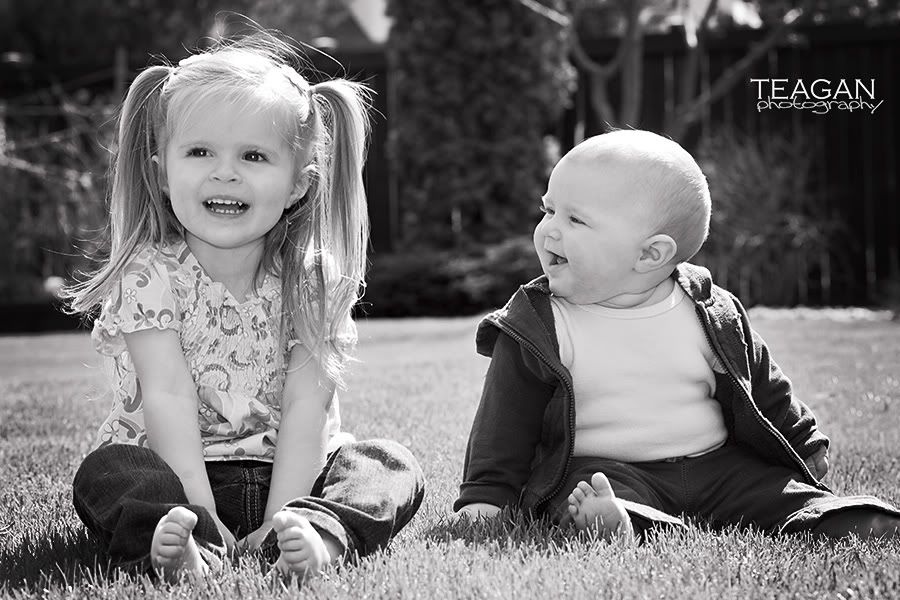 And a few photos of Teagan…she continues to not want anything to do with the camera. In fact the photo of her actually looking at me (next to the tree) - she is screaming "No mommy don't take my picture!" She did let me take a close up photo of her eyelashes, complete with the dirt smear, for some reason.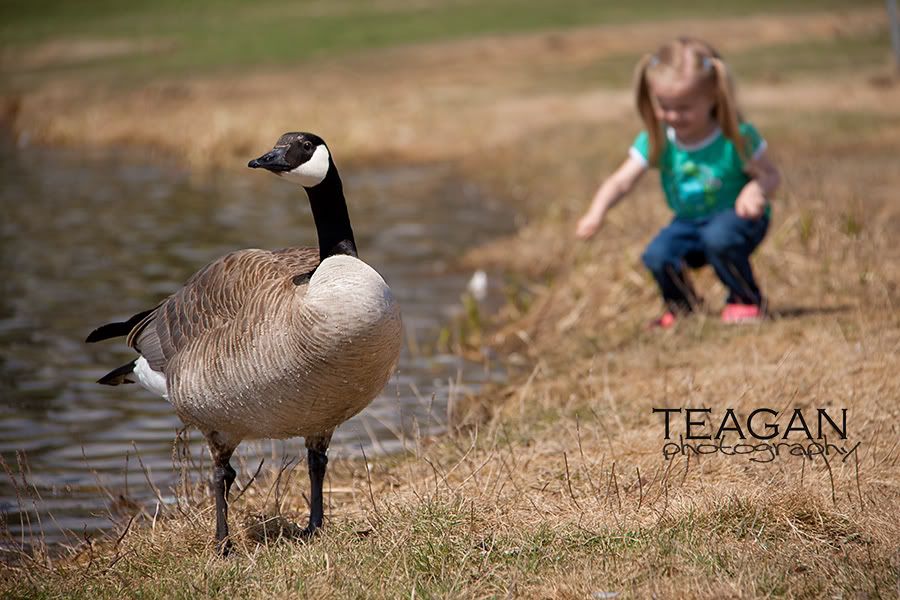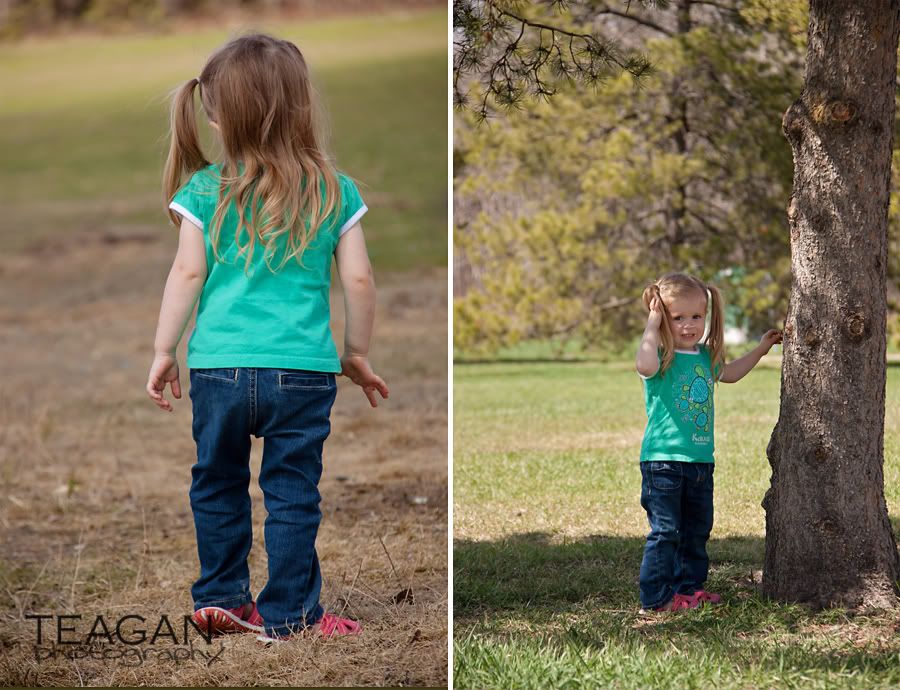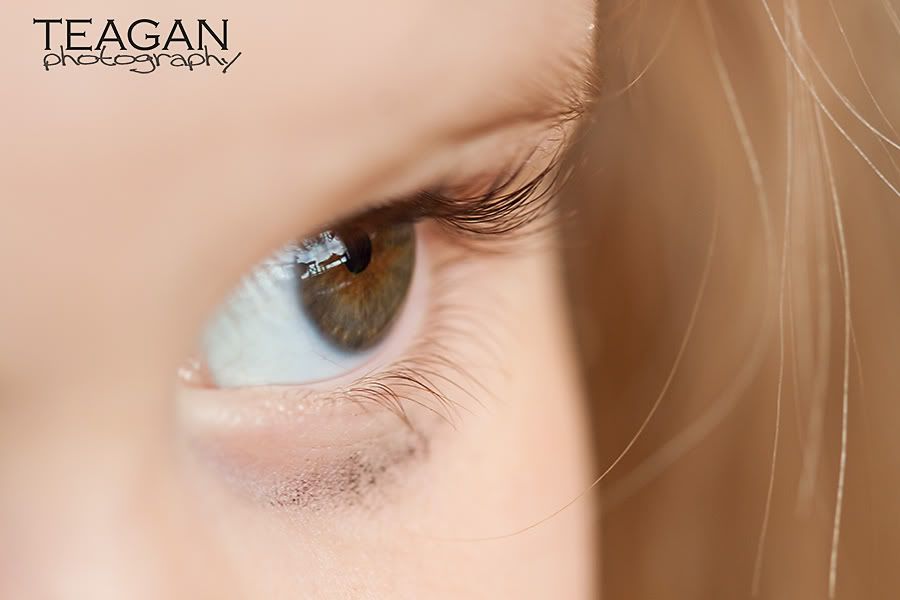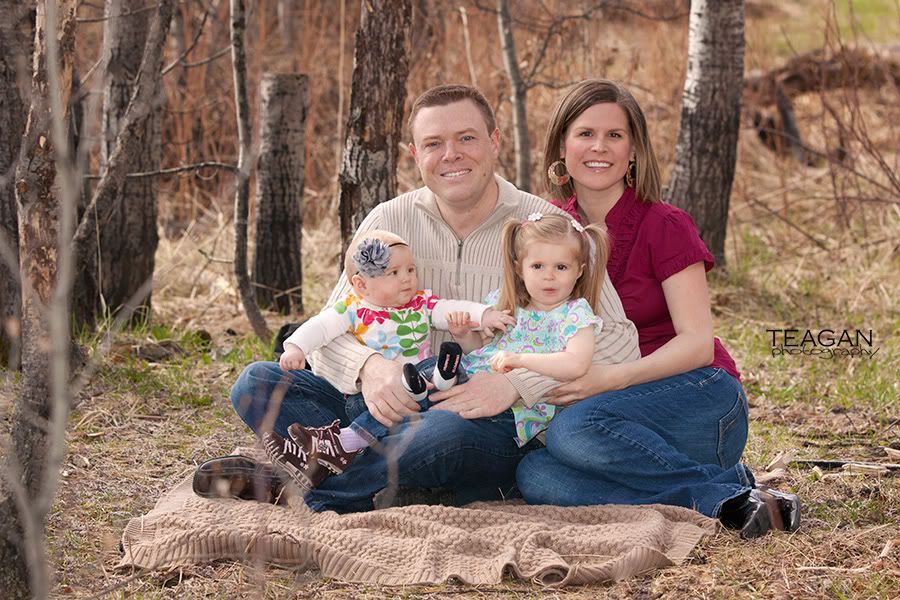 And on Mother's Day, we snapped a quick family photo (minus the dog because she wasn't cooperating). 75% of us looking at the camera, 50% of us smiling, 25% of us looking at a squirrel.